Window replacements in Bournemouth ….Your home is your sanctuary, and its design and functionality are paramount in creating a space that brings joy and comfort. When it comes to enhancing your living environment, upgrading your windows, doors, conservatories, and orangeries can make a remarkable difference. In this blog article, we will explore the benefits of double glazing and how a specialist company can help you achieve the home of your dreams. Welcome to the world of uPVC and Aluminium windows, doors, conservatories, and orangeries in the Bournemouth , Christchurch and Poole areas.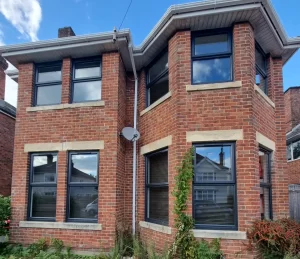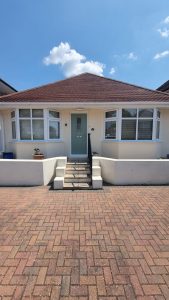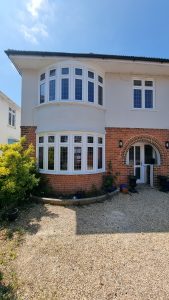 The Power of Double Glazing: Double glazing is a modern solution that significantly improves your home's insulation, security, and energy efficiency. By incorporating A Rated double glazed sealed units, double glazing minimises heat loss during the colder months and heat gain during warmer months. This technology ensures that your home stays comfortable all year round while reducing your energy bills.
uPVC Doors and Window replacements in Bournemouth: Timeless Elegance and Durability: uPVC (Unplasticized Polyvinyl Chloride) windows and doors have gained immense popularity in recent years, thanks to their exceptional durability, low maintenance requirements, and excellent thermal performance. These versatile options come in a wide range of styles, colours, and finishes, allowing you to find the perfect match for your home's aesthetics. uPVC windows and doors are known for their exceptional insulation properties, noise reduction capabilities, and enhanced security features, providing peace of mind for homeowners.
Aluminium Windows and Doors: Sleek and Contemporary Design: For those seeking a sleek, modern look, aluminium windows and doors offer an ideal choice. Known for their slim profiles and clean lines, aluminium frames provide a minimalist aesthetic that suits both residential and commercial properties. Despite their elegant appearance, aluminium frames are incredibly strong, lightweight, and highly resistant to corrosion and weathering. These windows and doors are also highly customisable, enabling you to create a unique design that reflects your personal style.
Expanding Living Spaces: Conservatories and Orangeries: Imagine basking in natural light and enjoying the beauty of your surroundings while being sheltered from the elements. Conservatories and orangeries are perfect additions to any home, offering a seamless integration between your indoor and outdoor spaces. Whether you desire a space for relaxation, entertainment, or simply to showcase your green thumb, these structures provide the versatility and functionality you need. With double glazing options available, your conservatory or orangery will remain comfortable throughout the seasons.
Choosing the Right Double Glazing Company: When it comes to investing in double glazing solutions, it is essential to partner with a reputable company that specialises in the supply and installation of uPVC and aluminium windows, doors, conservatories, and orangeries. Look for a company that offers a wide range of high-quality products, provides expert guidance and customisation options, and has a proven track record of excellent customer service. By choosing a reliable partner, you can ensure a seamless and stress-free experience from concept to completion.
Transforming your home with double glazing solutions can enhance both its aesthetics and functionality. uPVC and aluminium windows, doors, conservatories, and orangeries provide a multitude of benefits, including improved insulation, increased energy efficiency, enhanced security, and expanded living spaces. By selecting a trusted double glazing company that specialises in these products, you can turn your vision into reality, creating a home that is comfortable, stylish, and built to last. Embrace the world of double glazing, and unlock the true potential of your living space today!
https://precisionhomeimprovements.uk/upvc-and-aluminium-windows-and-doors/